god is real
100%
WHO WE ARE:
GOD IS REAL 100% is a Christian humanitarian organization dedicated to eradicate poverty on the planet.

WHOM WE SERVE :
Motivated by our faith in Jesus Christ , GOD IS REAL 100% serves alongside children and families in need, refugees and oppressed communities in United State and around the world.
We believe every Human is gifted in a special way that only them can accomplish and trust that it is the will of God for this gifts and talent to be use to achieve our full potential.
​
To find out more about how you can help write to us at : admin@godisrealhundredpercent.org
We also have a 24Hrs/7Days prayer line : + 1 5089268703
​ We are planning various Events around the country and abroad .Walking With Jesus, Prayers Retreats, Camping and Global Conferences… and will updates you of our upcoming events right here.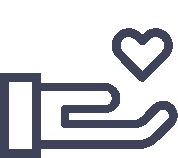 "Whoever is generous to the poor lends to the lord, and he will repay him for his deed."